Love your cabinets, but starting to hate the worn-out look? This is the best time to think about having them refinished. Cabinet refinishing gives your existing cabinets a new look without having them replaced.
Use the slider on the image below to see the before and after photos.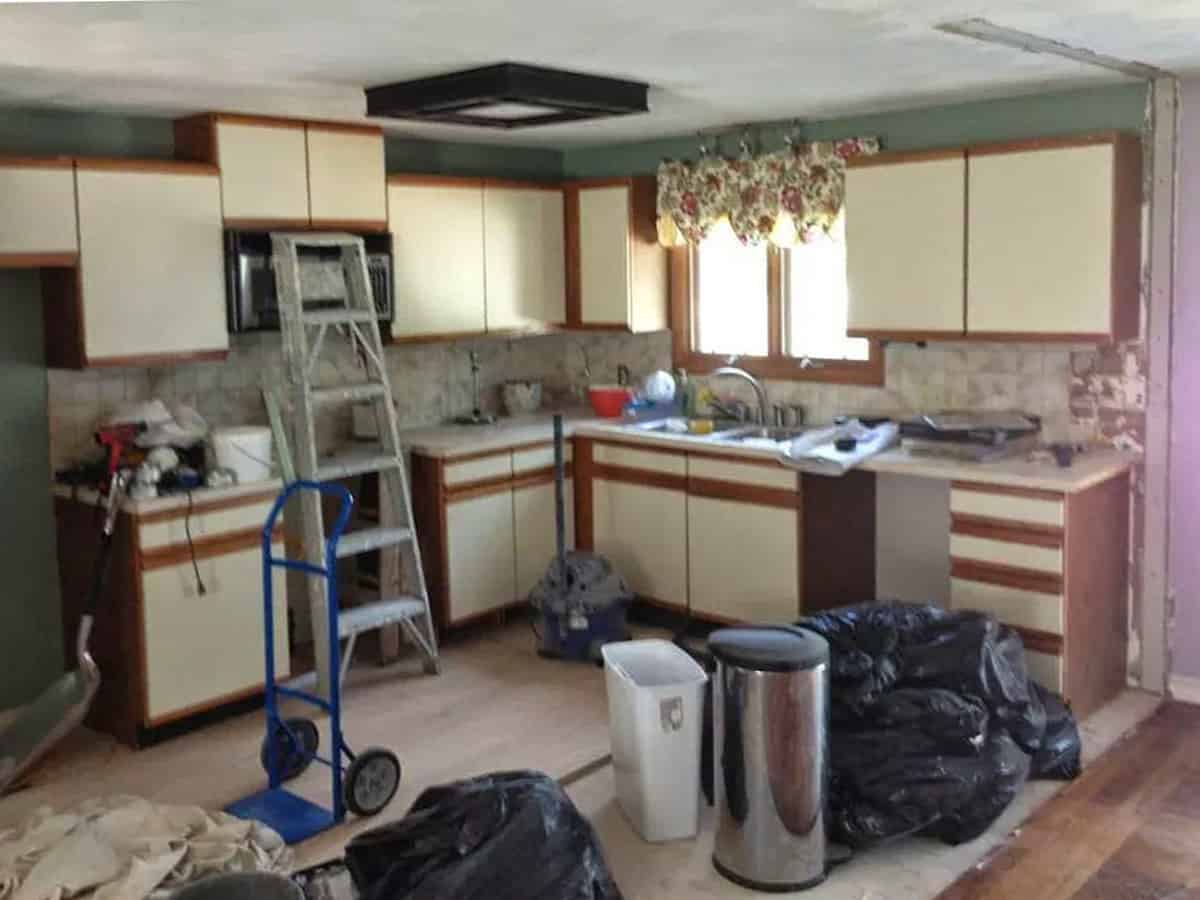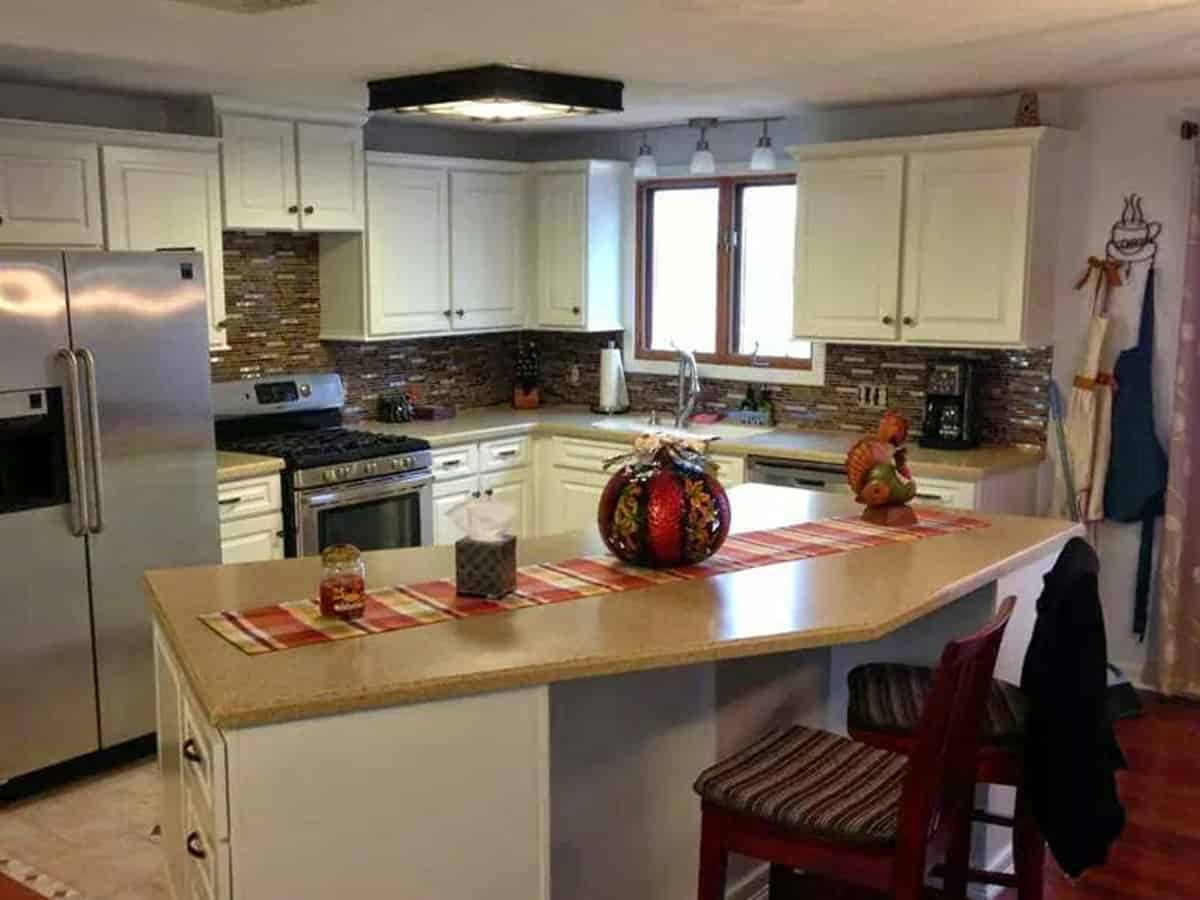 K. Alger Woodworking is a leader in the custom cabinetry industry and offer the best installation and cabinet services in East Greenwich, Rhode Island, and nearby areas. We are experienced cabinet makers and have been working alongside some of the best cabinet shops to provide installation services from Maine to New York City.
Cabinet Refinish Services in East Greenwich RI
Building a new cabinet can be costly and may take a big chunk of your time. If you're thinking of redesigning your home, you don't need to have new cabinets built. Cabinet refinishing is what you need.
We offer cabinet refinishing services from repainting to replacing broken doors. Cabinet refinishing can save you up to 50% of the cost of installing new ones. We have the equipment and the experience to make your cabinets look new and refreshed.
What is Cabinet Refinishing?
Cabinet refinishing is the process of removing the original paint and finish of a cabinet by sanding and using chemical strippers. A new color is then added to match the overall design of your house. We can create custom colors or match the color of your choice.
The duration of the project will depend on the size of the area and the type of finishing to be used. In our experience, we can complete a project in as little as 3 to 5 days. With the quality of materials we use and the workmanship that we provide, we can guarantee your cabinets to last decades.
Our Cabinet Refinish Services:
Kitchen cabinets
Bathroom cabinets
Laminate cabinets
Solid wood cabinets
Base cabinets
Framed cabinets
Cabinet doors and drawers
For more about all our refinishing services, call us at (401) 830-0032.
Use the slider on the image below to see the before and after photos.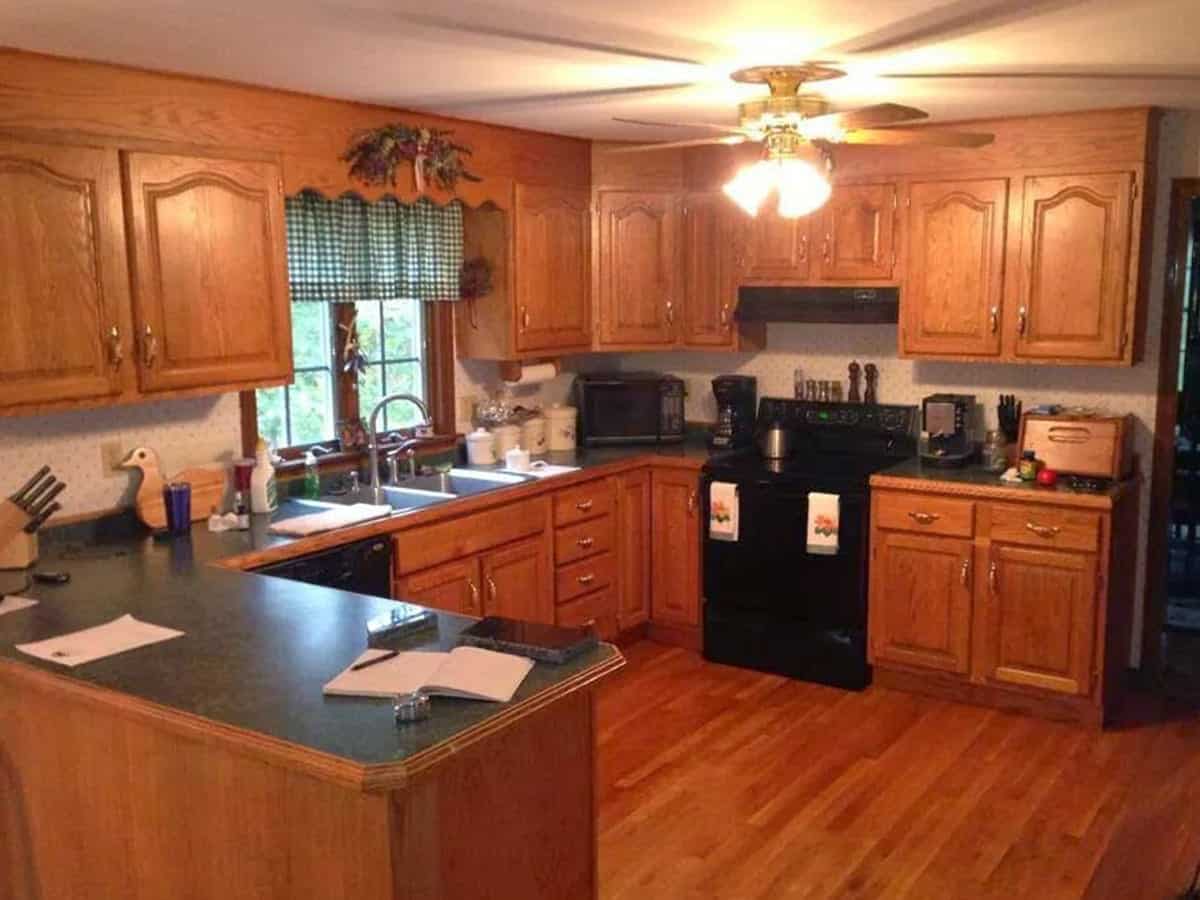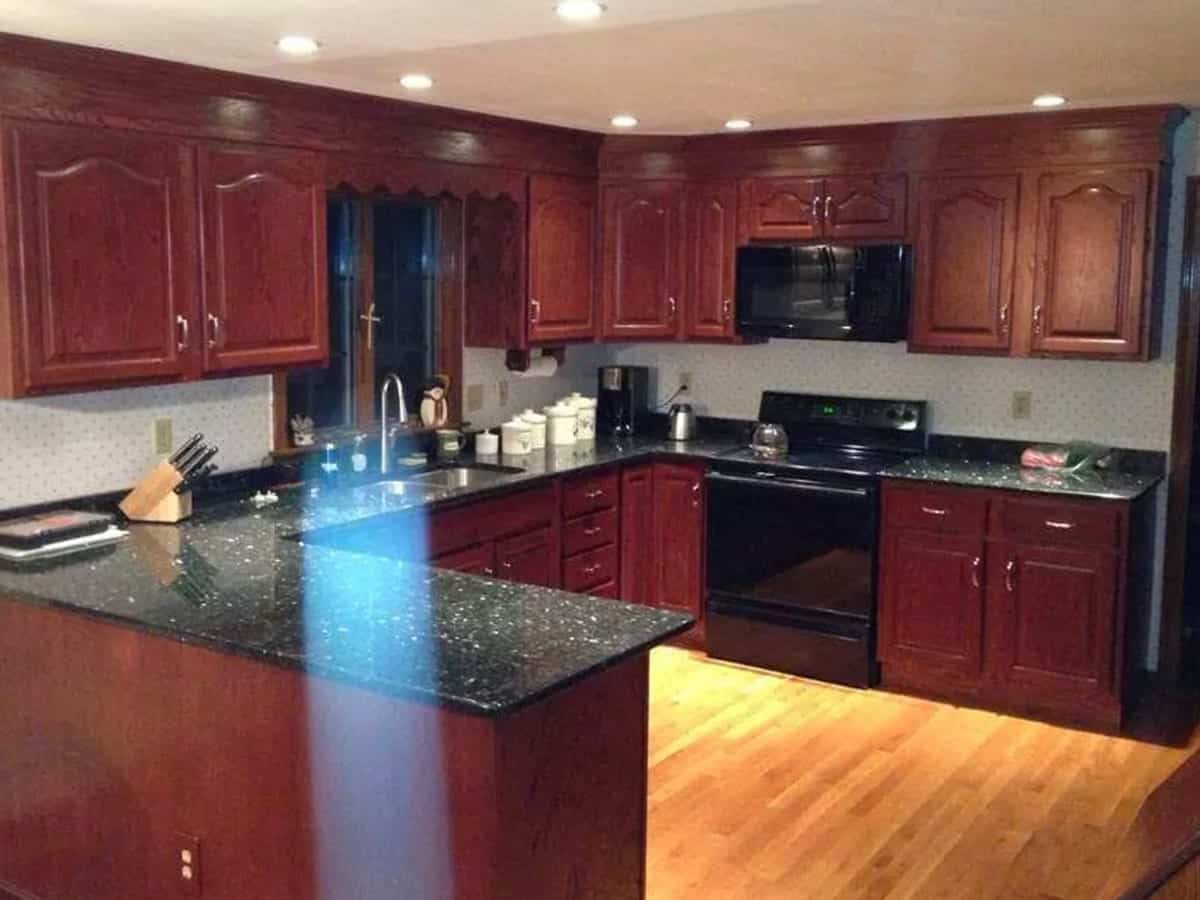 FAQs
How long does it take to complete a cabinet refinishing project?
On a typical Kitchen, there is a 4-5 day downtime.
How long will the refinished cabinets last?
A typical refinished kitchen will last 20-25 years pending normal use.
Do you offer free estimates?
We can offer a guestimate of what you project will be within a range, it's always best to have a budget in mind prior to that start of a project. If we are in your price range we charge for samples and design services, prices vary due to the size and complexity of the project.
If I have additional cabinets installed can you match up the finish?
We can match any finish.