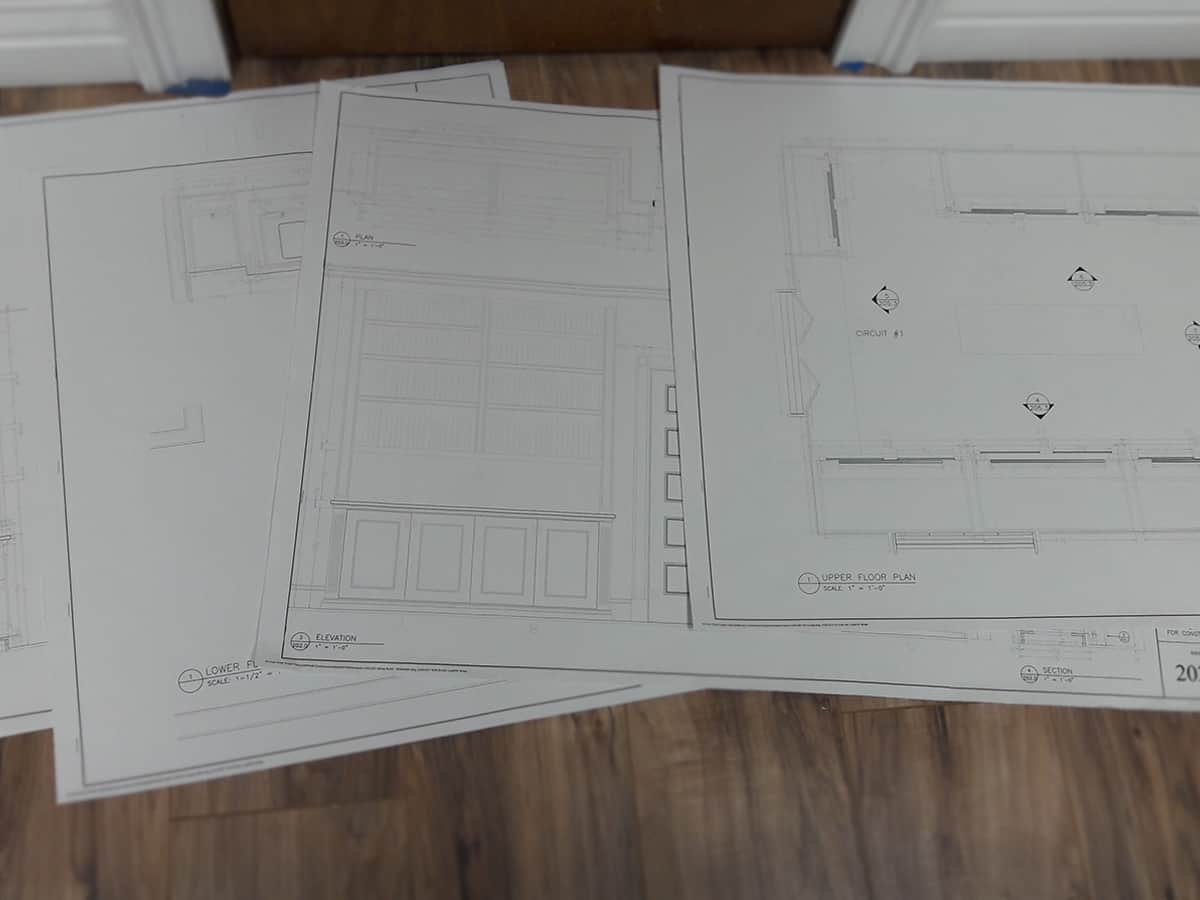 As much as we'd love to just give you a quote or a ballpark estimate, there are just too many variables inside of these projects.

For example:
Here at K. Alger Woodworking, we do things a little differently than what you might be used to from other millwork shops.
Our goal is to set you up for success from the start.
We have found that our design and planning process greatly reduces the time and effort needed to properly give you an accurate estimate.
You can then take that to any other millwork shop should you choose to do so, or you can hire us to install it.
When you hire us, we work with you as an extension of your team.
We are here for you every step of the way to ensure your project is a success.
Here's what you can expect when you hire us.
The Custom Woodworking Process
K. Alger Woodworking will give you a one-on-one consultation to discuss your needs, your wants, and your concerns. From start to finish, we'll be there every step of the way to guide you and make sure that what you want is what you'll get. We will help you integrate your ideas into working designs that will blend in well with your home's original style and overall look.
We'll assist you in the planning process and give you professional advice on what will work and what will not. We will recommend the best wood to use and the most suitable finish to go with it. We'll help you explore your options to ensure that you're getting only the best for your home.
We'll work on your design using CAD software so we can see what the finished job would look like and finalize everything with your approval. We'll then give you a time frame and strive to work within that time to make the least disruption as possible.
Learn more about how we can help you by calling us at (401) 830-0032 to schedule an appointment.
Custom Woodworks Offered:
Architectural Millwork
Casework Install
Millwork Install
Custom Built-In Fabrications
Cabinet Doors
Dovetailed Drawer Boxes
Cabinet Refinishing
Coffered Ceilings
Wall Panels
Stairs & Railings
Interior / Exterior Doors
Duplicate Trim Replication
Our Woodworking Process:
K. Alger Woodworking, Inc. offers a design services agreement contract fee at a set starting price per project.
This charge is a one-time payment due prior to the start of the project design.
Pricing varies due to the size and complexity of the project.
Included in that Design Fee is:
This design will provide an accurately detailed scope of work for pricing that will eliminate those dreaded change orders!
Our presented proposal will be the exact price without any surprises.