K. ALGER WOODWORKING & CUSTOM INTERIORS
Custom Woodworking Company in Johnston RI
Finish carpentry and cabinet companies, detailed design and quality craftsmanship second to none.
OUR SERVICES
First-Rate Millwork Company Since 2005
Our installers are creative and precise ensuring the highest quality installation of custom mill working, casework, crown molding, trim packages and panel systems.
What Will You Make Today?
What Will You Make Today?
QUALITY | CRAFTSMANSHIP | DEDICATION
See what our past clients have said about our work.
I have collaborated with Mr. Alger on a number of projects and he never ceases to show how well his company operates. Up to date with modern

technology and methods. Excellent employee's working under him which carry a high level of skill with a constant execution of perfection. Highly recommended!

read more
garo haroutounian
00:14 13 Nov 18
Fantastic crew of carpenters, very diligent!
Silvana Ortiz
00:10 13 Nov 18
Ken and his crew have been installing my custom Millwork for the last 5 years, they are a perfect compliment to our work. Always professional,

courteous and can handle any situation that inevitably occurs. Highly recommend K Alger Woodworking for all Woodworking needs.👍

read more
Brian Franco
00:04 13 Nov 18
True professionals. They have an eye for detail and the skills to bring any vision to life.
Jon Hilgenberg
23:57 12 Nov 18
Quality is priority with this company. You can be sure the project will be done right and held to the highest standard of craftsmanship when K.

Algers name is on it.

read more
David Wood
03:09 05 Dec 17
Ken is very professional and will help guide you in the right direction when it becomes overwhelming or you just don't know what will work. He takes

pride in his work and it really shows with the quality you get. Our butcher block island helped fill the void in our kitchen and it is very functional. Highly recommend him for any project.

read more
Jeffrey Davenport
19:17 12 Jul 17
Excellent work. Respectable team. We had windows installed a few years back and I still to this day refer him to anyone looking to have work done in

their home. Will be calling again for the next home project!

read more
Trisha Palmieri
16:39 01 Jun 17
I would definitely use this company again, between the excellent customer service and high end quality work you can't go wrong with this business!

The finished product came out better than I could've imagined, they are very easy to talk to and very helpful with taking my ideas and making them a reality, I would recommend this company to family and friends

read more
Alvin Durning
11:37 01 Jun 17
What a wonderful, professional company to deal with--a rarity these days. They provide excellent work with an amazing eye for detail. You won't be

disappointed in their craftsmanship!

read more
Carol Gelsomino
11:29 01 Jun 17
I highly recommend K.Alger Woodworking for anyone looking for custom work and a wonderful experience. The professionalism and cleanliness is to be

commended. The finish product is above and beyond what is expected. This company is a pleasure to work with, and the work will wow you!

read more
Kaila Alger
10:50 01 Jun 17
Proud Member of the Architectural Woodwork Institute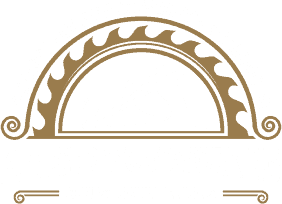 We are ready to take your business venture to new heights
Go on, pick up the phone. Let's talk big business, baby!
(401) 830-0032
ALL APPOINTMENTS MUST BE SCHEDULED
Company Locations
8 Industrial Lane
Johnston, RI 02919
Registered and Insured
RI Registration: #31026 | MA HIC # 180789