Crown Molding is an essential part of a house or office. Whether it's purpose is to conceal cracks, bad taping job, or for aesthetic reasons, crown molding can give your space character and will give flair to the separation between the ceiling and the walls. While it is tempting to create your own crown moldings from DIY stores, it is quite a major task and it would be better to have professionals achieve your vision. With professional woodworking team of 20+ years combined experience, K. Alger Woodworking is the best choice for you.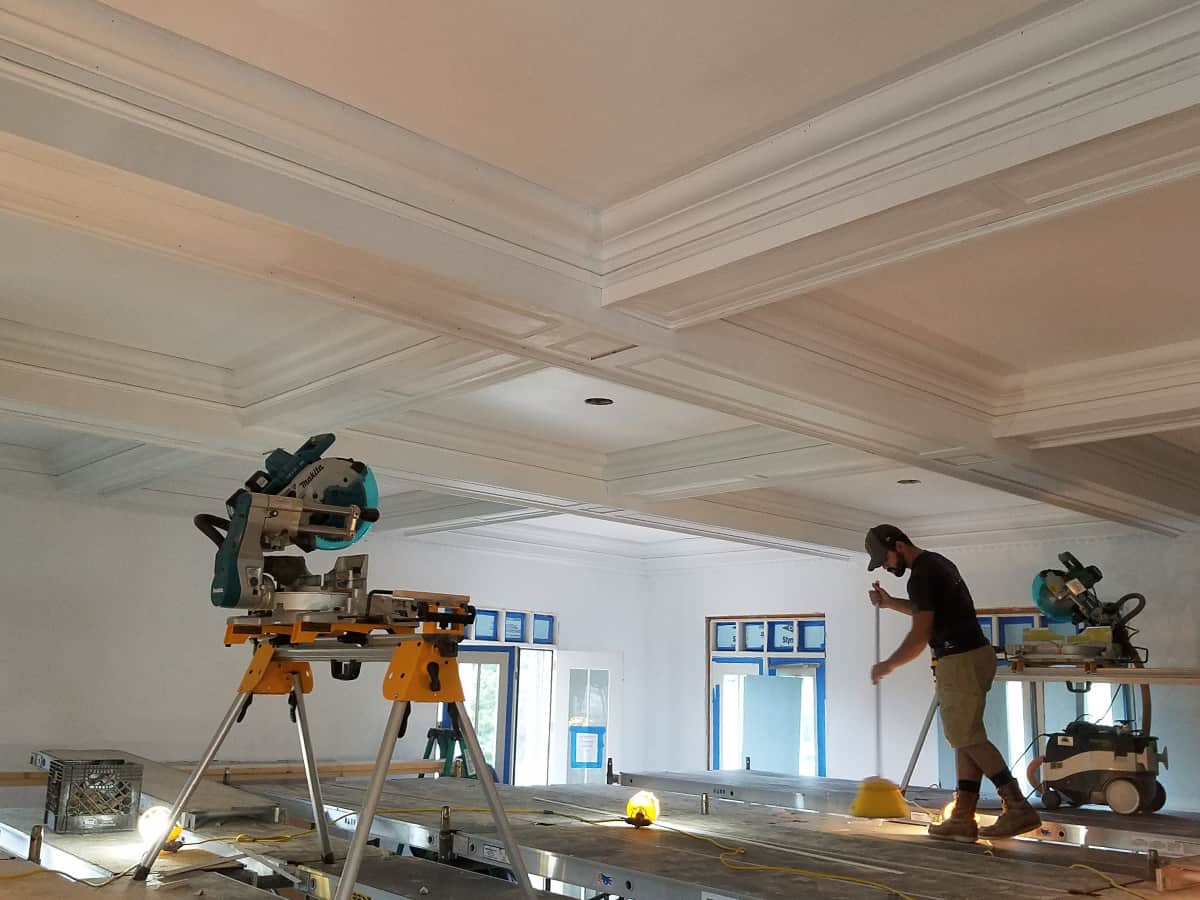 A wide range of materials can be used to make crown moldings. Still, the industry standard remains to be wood crown moldings. As a premier woodworking company specializing in custom woodwork projects for both residential and commercial properties, K. Alger Woodworking is an obvious choice for your crown molding project. Our superb practices and experience will guarantee a crown molding fit for your space with design that will represent you.
Crown Molding in Barrington RI
When choosing a design for your crown molding, you have to consider the overall feel of your space. For low ceilings, it is not recommendable to use large, detailed trims because it would make the space look smaller and overwhelming, the aesthetics should also be considered, for example a victorian style crown will not suit a formal office space. We can also provide guidelines so you can make the best choice for your crown moldings.
When it comes to installation we are dedicated to making your experience as stress-free as possible. Our state of the art dust collection tools by Festool will guarantee a cleaner job site and save you from the worries and money of cleaning services. Once your crown molding project with us is done, you will immediately feel the difference and aura your home or commercial space will give.
Crown Molding Services in Barrington RI
K. Alger Woodworking has been in the business since 2005. We have been continually upgrading our portfolio and the designs we work on. Our team of professional designers and craftsmen will work with you from the beginning of choosing the proper design, the materials used, the installation process, and the finishing process. Listed below will give you a general idea of our exceptional service:
Placement– between the wall and the ceiling, window frames, above a cabinet/cupboard, door frames, ceiling corner blocks, and more.
Materials– wood crown molding, medium-density fiberboard (MDF) molding, plaster crown molding, polystyrene molding, and more.
Type– we specialize in crown moldings but we can also combine it with different type of moldings such as cove, baseboard, bead board, and other types of trim to produce the optimal outcome of what the client envisions.
Designs– classic single piece molding, complex molding designs or combinations, and custom designs as advised by the clients.
To know more about the process or options you have for crown moldings, you can call us at (401) 830-0032 or you can set an online appointment and visit our shop. K. Alger Woodworking serves Barrington, Rhode Island, and extend our services to neighboring areas. Choose K. Alger Woodworking and achieve the house project you've been putting on hold.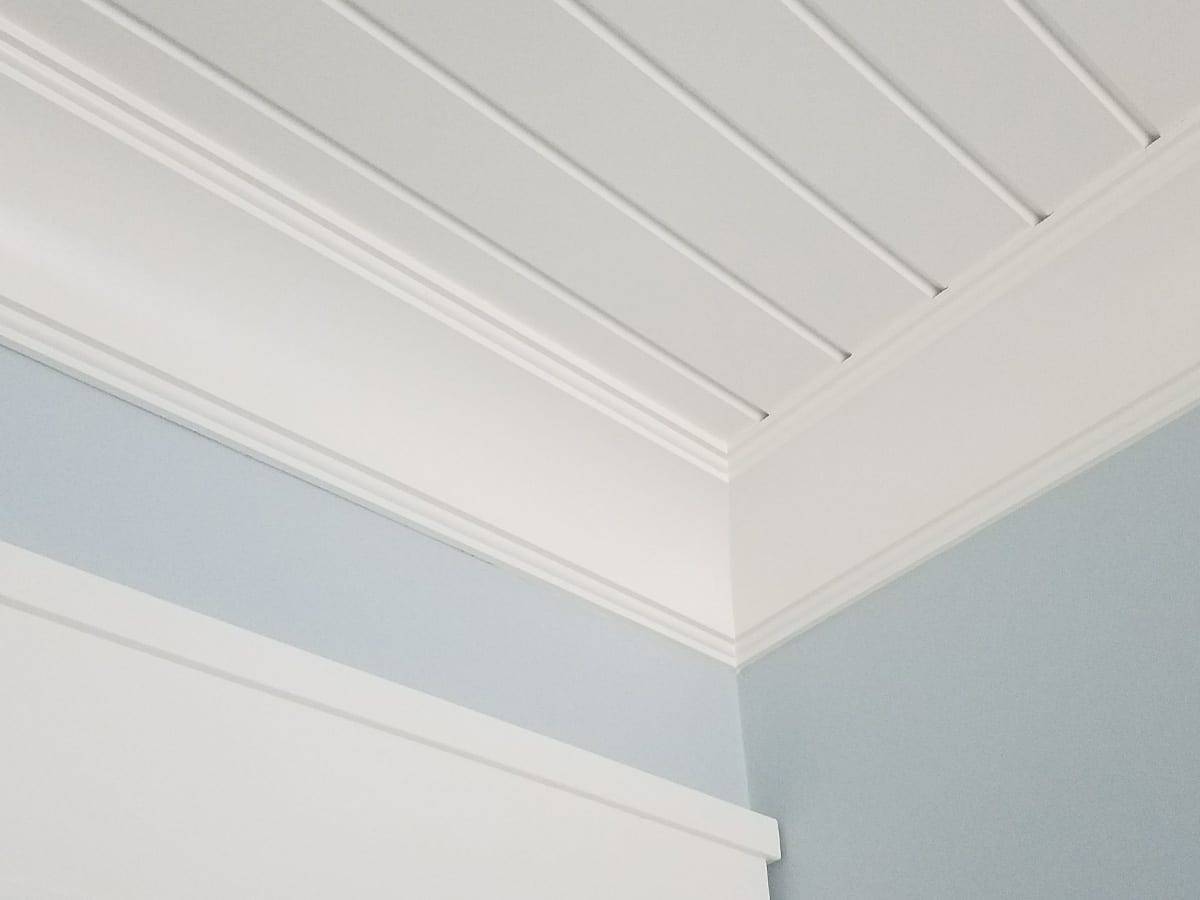 FAQs
What materials do you offer?
All modeling can be run out of an species requested.
Most Common are:
Poplar

Maple

Oak

Cherry

Walnut
What should I do to prepare for the arrival of the Carpenters?
Remove any furniture and wall treatments, We will take care of the rest of the protection for the project.
Once the crown molding is installed, how long will it stay adhered to the ceiling?
Forever until you remove it with a jackhammer and toe truck.
What is your method of installation?
We have our own installers that are trained and certified by the Architectural millwork institute at a premium level, which is the highest achievable level.
Can I come by the shop to see my project in process
We add plywood blocking around the perimeter of space, then we silicone the back side of the molding and install with nails into installed blocking to ensure a solid bond that will hold for years.